When we left off with the basement renovation, we were
here
. The construction was complete, now it was time for paint and flooring.
I only had a few hours to pick out a paint color or we were going to be stuck with get white. (horrors!) I chose Benjamin Moore Shaker Beige. I had no furniture so I went with neutrals.
Coming down the staircase (office on the right)
I'm so glad we didn't get "builder's" WHITE!! This is the only area of the house that hubby hasn't painted himself!
The tile and snack center went in.
The snack center was comprised of a few stock cabinets, a sink and a laminate countertop from Lowe's. We're not really 'bar' people unless you're talking about wine so we opted for a family friendly snack/coffee center. The tile extends from the outside door to the powder room, snack center area and right up to the unfinished area(the potentially messy/wet areas). It was our contractor's idea to do the 'swishy' cut.
The fixtures were installed in the powder room.
The view from the powder room.
Time for carpeting. I loved the tile but we also wanted some soft carpeting underfoot. We chose this California-style shag.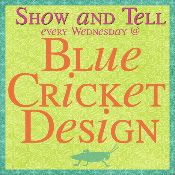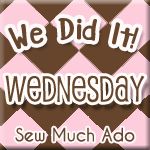 Pin It