Meet our deck. We can't take credit for designing or building it because it came with our house and the previous owners had proudly built it themselves. It was definitely a selling feature when we were looking at the house. (pictured here when we first saw the house)
Our deck has three zones. The upper deck which was the original builder's deck off of the family room.
.
Then you step down to the lower deck where we have a cozy chiminea, another table and chairs and our hot tub.
This is the view from the lower deck to the upper deck.
I love my brick red umbrella with solar lighting.
Some of my flowers. The polka dot plant is my favorite.
This is the 'tree house' area of the deck. You cross a little bridge from the lower deck to get there.I'm getting some new cushion covers made so the furniture is waiting for them to arrive. We call it the tree house because you are literally up and out with the trees. It's elevated about 20 feet off of the ground.
This is the view out of the window (taken in early Spring).
Last week I hosted book club and got to decorate the deck for my guests. We moved our two square dining tables together on the upper portion of the deck.
I set up the lower hot tub area as the bar and used a candle chandy from our master bath.
I think it worked out nicely.
All ready for the group to come over!
Would you care to join us?
Here's our next book:
Linking up with: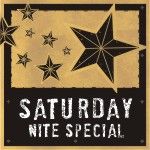 http://betweennapsontheporch.blogspot.com/
http://asoutherndaydreamer.blogspot.com/
Pin It