We snuck away for a mini vacation. My youngest had a dance competition so we went up early and got some amusement/water park/pool/shopping time into our summer.
First off, some junk food!
Add in some crazy coasters!
Wouldn't you like to live at this intersection?
The Sweetest Place on Earth has a store! A big one!!!
It's a boy, it's a girl, it's twins!
Ooh...new Meltaway Kisses (we got some free samples).
Reese's Whipps?
and Giant-sized!
and ice cream syrup!
Can you tell I like Reese's?
(and Dark!)
We did some shopping then headed back to the hotel to check-in, freshen up and go to dinner.
On the way to the hotel we noticed this store.
I think I might have squealed. I have not been to one of these in years!
So we had to take a peek after dinner.
I went a little crazy. Just ask my family....
They wanted to get back and go to the hotel pool so I had to RUSH through my shopping experience, snapping a few pix as I went.
Can you see the cloches on the middle shelf? If I could have figured out how to open them without breaking the glass I would have bought a few. I think they were $6.99 or something crazy like that!
Baskets and wreaths and flowers..oh my!
Notice the price on these ceramic orbs...$1.00!!!
The cow creamers...just .79c!
Polish stoneware for a steal!
I did manage to purchase a few items before being dragged out of there. It was so much fun to visit!
Then back to the hotel for some R & R before the competition.
Sometimes those mini getaways are just enough. Where have you been escaping to this summer?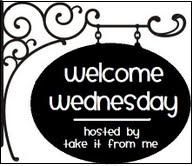 Pin It