We wanted something quick, healthy and vegetarian for dinner and these roasted veggie quesadillas fit the bill.
Roast zucchini, red peppers, corn and red onion in the oven with some olive oil for about 15 minutes.
Transfer roasted veggies to tortillas on a baking sheet.
Sprinkle some Mexican blend cheese on top.
Put another tortilla on top and bake at 350 F until cheese melts.
Cut up and enjoy!
Serving suggestion (
if you're not very hungry, I guess I could have put more on the plate!!).
We had them with brown rice and some jar salsa that we doctored up with some corn and peppers.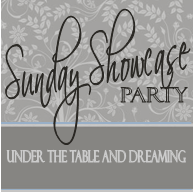 Pin It