I promised some
apple
recipes and this one couldn't be easier. Start with a few pounds of apples. I don't have exact amounts. Just core, peel and chop until you've had enough of that.
I used this apple corer that was kind of fun.
It leaves the apples looking like this.
After the apples are chopped up and in a pot, you add about 1/2- 1 cup of apple cider, some cinnamon sticks and lemon zest from one lemon. The lemon really brings out the flavor. I used four cinnamon sticks and it was very cinnamon-y but we like it that way. Use more or less depending on your taste.
Put it all together in the pot and cook on low for about 35-45 minutes, stirring occasionally.
When the apples get soft and start falling apart, they are ready to mash. I use a potato masher. We like a chunky applesauce(remove the cinnamon sticks first).
Serve hot with some vanilla-gilding-the-lily-icecream or store in the fridge for a cold treat.
Linking up with: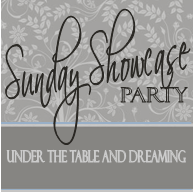 Pin It