(note how the brass is chipping off)
I really liked this style of a lever rather than a knob and they were the same price as the knobs. The above doors use "dummy" knobs that don't turn, you just pull them open and closed. For that type you need to buy for each side of the door separately. We bought one set (4 handles since it's a double door from our living room into the family room) to see how we liked and how involved the process would be.
He got right to it!
These pieces were in the box
He installed them very quickly!
Do you love?
Well we loved them so much (and installation was rather easy we decided to go back to Lowe's (the next morning) and get them for the rest of the house.
For the handles that needed to operate but not lock, we used non-locking handles.
Like this coat closet, the linen closets and the pantry.
I wish I could tell you what he's doing but he was going so fast.
One thing we did switch out was this little plate, from the rounded corners to the square corners(the set came with both).
We had to replace all of the locking(non-key) knobs with locking handles.
like this (for the bedrooms, bathrooms and basement door).
To end up looking like this.
As for the rest of the house, it's a small, subtle change, that probably we'll only notice, but we love it!
Stay tuned for more, this was only the beginning.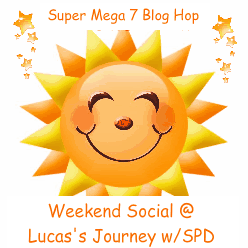 Pin It