I used frozen bread dough for the crust. Easy!
I rolled out the dough onto olive oil covered foil and pierced the dough with a fork.
Following Stephanie's advice, I set the grill to preheat and waited until it reached 400 F, then put the crusts (on the foil) onto the grill.
Keep checking the underside, it can burn quickly. When it's brown, flip the crust over.
Add the toppings for the white pizza: drizzle with garlic olive oil, spread the mozzarella over the oil, then dot with ricotta cheese, season with salt, pepper and fresh oregano.
For the red (traditional) pizza, we used pizza sauce, mozzarella and seasoned it with fresh basil, salt and pepper.
They cook very quickly!
I spread out the melted ricotta.
YUM!
Onto the salad.
With one quarter of the second pizza dough, roll it out and cut in thin strips.
Cut the strips of dough with kitchen shears and gently fry in the garlic olive oil.
Have some Parmesan cheese ready to dredge the croutons in.
Dredge the croutons in the cheese.
Put the romaine in a big bowl, pour some fresh lemon juice and garlic olive oil over the lettuce. Place the croutons on top and add sprinkle on more Parmesan to taste.
Now dessert:
8 ounces of pizza crust, sugar, kosher salt, balsamic vinegar(I used tangerine infused), strawberries and mascarpone cheese (I used ricotta instead)
Mix the sugar and salt together and roll the pizza dough out in it. Pour the remaining sugar onto the crust and roll into the dough.
Cut into rounds with a glass or biscuit cutter.
Bake on Silpat covered baking sheets.
Cool on baking racks.
Reduce the balsamic vinegar by heating it up in a small saucepan.
Assemble the tarts with some cheese, cut strawberries and drizzled vinegar. The balsamic vinegar gets really sweet and thick. It might sound strange but it's a taste explosion for your mouth.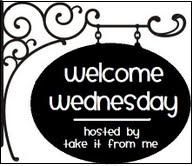 Pin It