These are the easiest gingerbread houses I've ever made.
The idea is from
Martha Stewart
and I just follower her directions. Use a serrated knife to cut a graham cracker into two squares. Saw off the top corners of another cracker to make a peaked roof. Be gentle because you can break them.
Assemble your cottage on an overturned paper plate using
royal icing
. Put some icing on the bottom of the cracker and 'glue' it the plate. Use a small spice jar to prop it up.
Glue the side edges on and let dry. Remove spice jar. This dries fairly quickly. Attach the roof pieces and let dry. Then you are ready to decorate. Use more royal icing to attach the decorations.
I like to use these cute ginger people cookies.
We also raided the leftover Halloween candy.
Life cereal makes a good thatched roof.
Here are the creations that my kids made. The plates look even better if sprinkled with mini marshmallows or coconut for snow. You can make a whole village in about an hour.
These are great for a party too as seen
here
.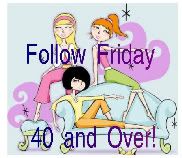 Pin It