We went to our favorite place over Thanksgiving. It may sound crazy to go away during that time but it is actually a good time for us to take a vacation. One of the best things about being there over Thanksgiving, is that they are also decorated for the holidays. It's fun to see how all of the resorts and parks decorate, Disney style.
Here's the tree at Disney's Polynesian Resort.
This 'tree' is actually built out of variegated spider plants and white lights (in Epcot).
Of course Magic Kingdom is always breathtaking. I never get tired of seeing that castle and when it's all lit up for Christmas, it's even better!
We had dinner at The Animal Kingdom Lodge's Kidani Village restaurant called Sanaa and this is the reflection of the Lodge's tree.
This was new to me. A lot of the resorts place a festive red Santa chair near their tree for photo ops. (also at Kidani Village)
Some of the ornaments on the Kidani Village tree.
Even these bows have an African flair.
This is the tree at Animal Kingdom park at night. It's covered in animals and looks very pretty during the day too.
The Grand Flo' (Disney's Grand Floridian Hotel and Spa) is always over the top with its decorations.
The tree is so huge it can hold these big bird cage ornaments.
They always have a life sized gingerbread house where someone works in there selling treats.
More of the gingerbread house.
Disney Hollywood Studios (but I still think of it as MGM) has the Osborne Family Spectacle of Dancing Lights which is totally amazing!
Millions of dancing lights, holiday music and sometimes snow!! You can grab a cocktail, warm cider or cocoa and wander down the Streets of American ogling its brilliant splendor.
Here's another shot of the castle in Magic Kingdom on our last night, looking blue (like we felt!).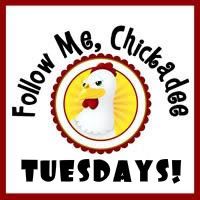 Pin It