Each of my girls has their own tree in their bedroom. They each have a tote of their own ornaments too.
Big Sis has a 6 ft pre-lit (well mostly).
Some of her ornaments
Tink (and the other side says "nice")
Little Sis has a 4 ft pre lit Martha Stewart tree with colored lights. She's ready for a taller tree next year.
She's got a lot of ornaments too.
Our last and final tree (#7) is this tabletop tree from my mom. It's big enough to put on the floor.
lit up at night
during the day
Some of the other decorations that I put up every year...like this Santa board with pegs.
A feather wreath on our coat closet door.
Our Santa "Got Cookies" plate and "Got Milk" jug.
Santa photos from our childhood.
My almost a collection of nutcrackers.
The kitchen wreath that I decorated with cinnamon/applesauce ornaments, vintage cookie cutters, cinnamon sticks and fabric ties.
A small garland and mistletoe over the sink.
Snow man platter and some holiday china.
Our Christmas village in the snow.
The jar snow family that I made a long time ago.
Sparkly mini wreaths adorn hubby's office door.
Are you all decorated and ready to go?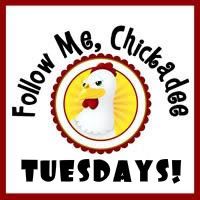 Pin It